Bare Beauty offers effective treatments for your overall wellness as well as for your body. Increase your energy, burn fat and rehydrate with one of Bare Beauty's signature Vitamin Injections, which are administered intravenously. Keep your body smooth, clean and hair free with waxing treatments. To provide you with head-to-toe beauty and comfort, we offer a variety of manicure and pedicure treatments for both sexes.
Rock those nails with Bare Beauty's signature manicure and pedicure services. Indulge in liquid gel sets and a variety of ad-ons like shellac, glitter, custom paint, various nail shapes, and paraffin wax. Enjoy hand, foot and leg massage, hand and foot sugar scrub, hot stone massage and hot towel wraps that totally pamper your most noticed appendages!
BARE Signature Spa Manicure
Experience the lap of luxury with this manicure, which features a warm soak, nail grooming and shaping, hand sugar scrub or mask with hot towel wrap, hand/arm massage, and polish.
For those of you with a busy schedule, enjoy this express manicure that includes nail grooming and shaping, hand massage and polish.
For total pampering, this luxe pedicure features a warm soak, nail grooming and shaping, foot sugar scrub, mask with hot towel wrap, a hot stone foot/leg massage, foot mask, and polish.
Attention men! Bare Beauty offers foot pampering for our male counterparts, starting with a warm soak, nail grooming and shaping, foot exfoliation, mask with hot towel wrap, a hot stone foot/leg massage, and buff.
For complete hand and foot attention,
the BARE Manicure & Pedicure offers a one-hour manicure and one-hour pedicure.
Reserve your appointment today and love the look and feel of soft, touchable hands and feet!
If you want baby soft, hair-free skin, Bare Beauty can make any part of your body smooth as silk. Men and women can remain confident during swimsuit season with Brazilian waxing, and younger schoolers can enjoy the discounted Student Brazilian.
Student Brazilian
(Up Thru Age 22 & Must Show Student ID)
Bikini
Betweeny
The Full Monte – Brozilian
Touch-Up The Full Monte – Brozilian
Every 4 Weeks
The Sphynx: Brazilian
Touch-Up The Sphynx: Brazilian
Every 4 Weeks
Brow Design
Brow Wax
Brow Wax & Lip
Brow Wax & Chin
Butt Cheeks
Chin
Chin & Lip
Ears
Lip
Nose
Sideburns
Full Face
(Does Not Include Brows)
Full Back
Shoulders
Stomach Trail Line
Stomach
Half Arms
Full Arms
Half Legs
Full Legs
Full Body Wax
Full Body Wax w/Sphynx
Full Body Wax w/Full Monte
Vitamin Injections at the BARE B12 Bar
Bare Beauty and Medical Spa offers the ultimate in allover body wellness. Experience a rush of energy or burn fat with the Bare B12, Bare Slim Body (fat burner), Barely Drunk (hangover antidote) or Mama's Got It injection cocktail – and feel your best!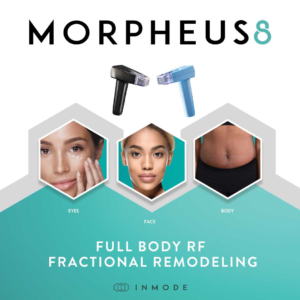 MORPHEUS8 is a minimally-invasive technology for skin resurfacing and full-body skin remodeling.
Morpheus8 works by stimulating collagen and elastin to tighten the skin, improve texture and skin tone, and remove YEARS off your skin's appearance!
We can also use Morpheus 8 as a "Mommy Makeover" without the usual downtime.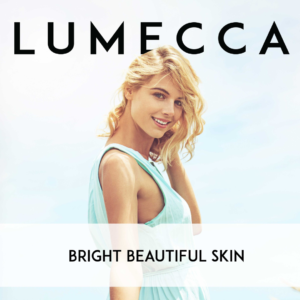 Lumecca is powerful intense pulsed light (IPL) that treats pigmented skin and vascular lesions. 
After just one use, patients notice significant improvements in the clarity of the skin.
Lumecca operates using photothermolysis, which provides a photo facial through the delivery of a comfortable light treatment.
DiolazeXL is an advanced laser treatment that gently and safely removes unwanted hair.
It has one of the largest treatment spot sizes, making treatments convenient and fast.
The combination of efficacy, patient comfort, and speed makes DiolazeXL the leader in laser hair removal.